Developer License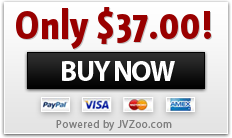 Developer License Rights:
[YES] Can be used for your own site on UNLIMITED sites
[YES] Can be used for clients on UNLIMITED sites
[YES] Can sell (flipping) the site using the Developer License
Date:
If you want to build thousands of niche blogs – fine tuned to your clickbank affiliate ID – in the fastest time possible, then please suck up every word on this page as this is the most important letter you are ever going to read!
Here's why:
Over the past year, I've been building niche blogs. Thousands of them. Blogs about weight loss, Internet marketing, Forex… And a lot more! But building these blogs became very time consuming. And you probably agree that time is the most valuable thing to us marketers, right? So my team and I were quickly to realize that we would do a lot better if we could automate the whole process. And as a result we created this STUNNING time saving WordPress plugin! And it's finally time to share this state-of-the-art plugin with you!
The beauty? Each blog can be filled with PREMIUM cash generating content in just under 3 minutes. You just fill out some empty fields, click a button, and it does all the work for you!
Let me draw this our differently for you:
Here's what YOU will do within just 1 minute: You enter your keywords. Select a Clickbank category. Fill out your Clickbank affiliate ID. Select how many posts you want to be added to your blog per week, and click the button!
Here's what CBChief will do for YOU in 3 minutes: CB Chief will go in to the Clickbank marketplace. Find the products that match the criteria you specified. Visits each merchant's site one by one. Retrieve the title. Meta keywords. Meta description, and text from the sales letter. Then it creates a post on your WordPress blog for each of the products it retrieved!
That's right. You don't have to spend hours upon hours of tedious work that only leads to frustration.
You see…
CB Chief helps you to transform this tedious frustrating 40 hour task into just a small 3 – 4 minute job…
And you only have to click a few buttons!
It really feels like you've got dedicated members of staff working for you!
Look…
CB Chief schedules all the posts for you.
Sure, you can always go in and publish them immediately (also a feature). But drip feeding your blog with content is STILL A REAL MUST these days.
It's so easy…
YEP! Everything is laid out for you in this simple plugin!
We even got these little question marks '?' behind each feature. These will assist you if you are lost. But I don't think you are going to need those… As it's just so darn simple!
To top that – in your members area there's a full-fledged video training that shows you how to install and USE this AMAZING PLUGIN.
And once you clicked on a few buttons here's how posts come up on your blog page:
Just know that I don't leave you hanging.
Here's a small overview video on what you're about to get your hands on if you decide to get in today!

Amazing Right?
Look – I'll be very honest with you here…
Truth is that I don't know you.
But there's a big chance that you've been looking into creating laser targeted review blogs at least once in your 'make money online' adventure.
Perhaps you wanted to create review blogs to create revenue for you, by simply sending traffic to it… Or selling them on Flippa.
So let me tell you this: Most people that come up with this idea of creating 100s of niche blogs – and think they will earn loads of money – don't even start, or quit in their first week!
Why…?
Really… Have you ever tried to get converting content, searching for high converting products, set up blog posts, linking back to the offer, and so on… manually?
Or… Getting everything structured properly and adding picture of the affiliate offer's website (that links to the affiliate offer)… manually?
It really doesn't matter if you did or didn't…
You can simply imagine that it would take a mother-load of hard work.
And that's why CB Chief is such a time saver.
And here's something else to take with you…
I've bumped into a dude that was doing this clickbank review blog thing all manually! His name is Robert (you can see his testimonial below) and he was dying to get into our early BETA test phase!
Robert was actually doing the exact same tasks that the plugin is going to do for you… But he did this manually.
Brave as he was… It took him about 35 – 40 hours to create just one blog full of clickbank reviews.
That testimonial was given to me two weeks ago. And he didn't create 100 blogs…
He created 274 of them in just 2 weeks.
And here's a small overview of what I instructed him to do:
Robert's Goal Is To Create 5 New Blogs A Day (30 minutes)
Doing SEO and Sending Traffic To His Blogs (1 hour with software & Fiverr)
Generating Revenue With These Blogs For 2 – 3 Months
Then Pick Out The Real Winners And Sell Them! (30 minutes)
To me that's a worthwhile strategy.
YEP – it's something that I told Robert to do, as it doesn't take much time at all!
About 1 or 2 hours a day… To create 5 to 10 blogs that are beautiful, and ready to accept traffic!
So you can easily do this while you work on other parts of your business, or if you are simply searching for an easy way to earn some additional income.
You probably heard the stories of other marketers…
There's a bunch of them that are banking in big with this model:
… Build a bunch of review blogs; creating content and fine-tuning everything to their affiliate links
… Sending traffic to the blogs; they are mostly using SEO and traffic software to get visitors
… Keep some & sell some; they usually keep some profitable blogs, and sell some for higher profits!
Truth is that it's been done so many times…. by other people just like you.
But they have been creating these blogs manually… and have been generating revenue successfully.
So you know that this means that you can do this too, right?
However…
…with CB Chief you can do it on a much faster pace. You can create more blogs, get more revenue streams… Which ultimately translates in generating more profit for you and your business.

Really!
I can't stress this enough: Instead of working your ass off on one blog…
You can now set up hundreds – and if you are really motivated – THOUSANDS of these review blogs in just a week or two by simply clicking a few buttons!
That's right! – your limitation is set up by yourself.
If you choose to continue with your struggle. And with struggle I mean keep doing things online manually.
You know…
Taking wrong left turns where you should have gone right… You will cut yourself in the fingers and have a hard time. Especially when you see the competition is doing way better than you!
What I am trying to say is that…
If you want to take the right path by automating one of the biggest parts of your business… Instead of making wrong left loser turns – you can achieve so much more!
I mean…
Did you know that a typical review site that's build by the CB Chief plugin can sell for $200 – $300 on auction sites like Flippa?
Yeah, and some even sell for more if you let them age for a while. But more on that once you decide to get in.
So let's take Robert's example again…
He created 274 blogs in 2 weeks, before it took him 40 hours to create one blog!
(It would take him 10,960 hours if he was to create 274 blogs manually… Now that's just crazy!)
But I gotta give it to you straight…
…truth is that some of these blogs he build are just not going to sell.
So let's take the worst case scenario and let's say Robert can only sell 10 of the 247 blogs he created.
You've just learned that a good review site goes for $300 or more. So some simple math will tell you that Robert earns a extra $3000 on the ones he sold! That's next to the profits he will be pulling in from the commissions.
And that's the worst case scenario!
I don't know about you, but with an extra $3,000 a month you can…
Kick-Back And Have More Time To Chill With Friends, Or Family
Finally Pick Up That Amazing Gadget You Wanted To Have!
Take Your Girl Out For Dinner, See The Movies – Or Go On Vacaction!
Hell – Be Your Own Boss And Invest That Money In Bigger Things!
And that's just scratching the tip of the ice-berg!
Did you know that…
YEP - You don't even have to wait at all!
You can click the button… close your browser and CB Chief will do everything for YOU in the background.
You are essentially leveraging the time that many others have put into creating products and optimizing their sites to sell those products.
Now – we've been using this plugin (the one you get your hands on today) to add a small 5 figure monthly revenue stream.
So just imagine…
Building hundreds, perhaps thousands of these niche blogs?
Quite possibly generating revenue for you… Month after month!
… and it all starts with just 3 minutes of setting up that first blog….
Alright, let me make this more interesting for you….
That's – right!
Since I know it's 100% to your benefit to act right away, I want to sweeten the pot and GIVE YOU every possible reason to say YES today!
So if you respond immediately, you'll also receive the following:
I got three KILLER bonuses with this special offer that will help you succeed.
Affiliate Blogging Secrets is a step-by-step video course on how you can turn every affiliate campaign into massive profits. I don't have the luxury of time in mentoring each and every person who email me, so I decided the best thing to do is have a buddy of mine record the process on-screen… so it's like looking over my shoulder while my buddy converts FREE blogs into money-making machines! The concept is not overly radical. It's plain. It's simple. It's SOUND. And it WORKS. That's most important of all. I don't know about you but I prefer doing anything that's easy and makes sense… especially if it would ramp up your bank account! This killer course comes with 10 modules that will making you an Affiliate Blogging Expert in no-time!
(NOTE: This course used to sell for $47. But it's your FREE with CBChief!)
Swipe my personal strategies to cash in on big paydays by flipping any website I have at my disposal, for 10-12 times the price of my monthly income from these sites! I don't consider myself an 'expert' or highly intelligent on this flipping subject – and this is exactly why you should listen to me: if someone like me can pull this off, I have reason to believe ANYONE else can too! (that includes YOU!) You don't necessarily need to have websites right now to start using this guide. I will also teach you how to build sites from scratch, in the fastest time possible, and flip these new sites for big profits. Instant Site Flipping Riches is broken down into 5 easy-to-follow videos, teaching you how to build and sell websites and see big paydays! Finally… Your Ticket To Wealth Is In One Big Package! 5 big training modules take you by the hand and show you how to sell sites on Flippa. Great if you are going to sell your blogging site for some extra QUICK CASH!
(NOTE: This course used to sell for $47. But it's your FREE with CBChief!)
This system will allow you to make a regular flow of passive income. Best of all, repeat this system over and over again and you'll have hundreds of blogs making passive money for you on autopilot. The course comes packed with seven videos containing high quality content. Simple enough for "any newbie" to follow!
(NOTE: This course used to sell for $27. But it's your FREE with CBChief!)
Is it starting to make sense how valuable this bonus package is? With these bonuses you'll uncover a treasure trove of information!
Imagine how you'll feel once you know all these things!
I just know they will help you in each and every way.
These could still sell on their own… But again… They are YOURS FREE when you get CBChief today.
Still, even with such a valuable product and the bonuses, you may not be completely over the fence entirely.
After all, anyone can hype their product, right?
So…
Because I am 100% sure this is going to work for you, I am going to give you a 30 day money-back guarantee!
But only If you decide to take action right now!
By doing this you make absolutely sure that the entire financial risk is on my plate.
So don't worry, you will get 100% of every penny spent transferred right back to your account, when you are not completely delighted with this amazing opportunity!
This 30 day money-back guarantee should give you every reason to act right now. As you can simply test it out for a full 30 days.
And if you decide to make use of our money-back guarantee, I even let you keep the bonuses.
Just see it as a personal 'thank you' for just acting upon this offer. Not to mention all the POSITIVE results you are going to get!
And to make it official, here's the clad..
That's 30 days of testing this nifty plugin out, generating sales and quite probably selling a website!
With that said…
You probably understand the BIG POTENTIAL this plugin has. I've been asking around to see how others (people like you) are going to use this plugin.
I came to the conclusion that there are three types of users. You can choose to with a single domain license, multi domain license, or the developer license.

The single license can be installed

one domain

The multi license can be installed on

20 domains

The Developer license can be

installed on unlimited domains
Developer License Rights:
[YES] Can be used for your own site on UNLIMITED sites
[YES] Can be used for clients on UNLIMITED sites
[YES] Can sell (flipping) the site using the Developer License
Simply click on the button that goes with your desired license to place your order.
Single License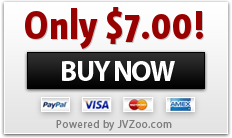 Multi License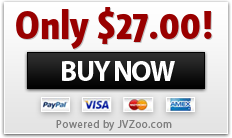 Dev. License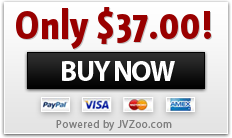 Still have some niggling doubts?
Then look at these stunning testimonials from our BETA testers…
Single License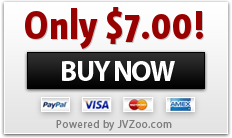 Multi License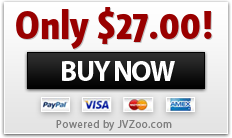 Dev. License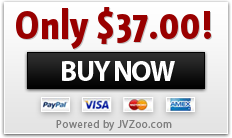 Look – I can only ask you to give it a good and honest shot.
You got it all!
Really…
Aren't you sick and tired of taking wrong left turns, instead of taking the right path that leads to results?
Let me elaborate…Let's glance into the future.
But before we do…just know it's fine by me if you decide to pass up on this offer.
But let me make something absolutely clear to you right here right now now.
I am about to tell you the difference… between Laura – a work from home blogger mom – that decided to pass up on the BETA invite, and Robert – the dude I mentioned earlier – he was stoked to give this plugin a spin.
Here's what Laura is doing…
I spoke to her briefly the other day, and she's still crafting the same review blogs that you can create with CB Chief.
But Laura is doing this all manually.
I decided to give her a call on Skype and ask her one simple question:
She answered awkwardly: "Just two… Well one as the other one needs some design."
I finished up the conversation and I called Robert.
Before I got the chance to ask the same question he already said that he crated 274 of them.
What A FreakingPOWER HOUSE!
Well – if you sucked up every letter on this page… You've probably seen what I instructed Robert to do.
In short: He's now creating loads of review blogs… Sending traffic, PLUS studying the bonus material and setting up shop to sell his first website ever!
Look…
We even covered the worst case scenario. Remember? Even if Robert just sells 10 of his 274 blogs… Then the worst-case scenario is actually still quite positive!
And that's it!
So this begs just on last question.
Are you a Laura, or are you a Robert?
Are you going to take another wrong left turn? Or finally take the right path?
You got the same choice right now, the choice that Laura and Robert got on their plate.
It's now your turn. Make a decision. Get CB Chief Now.
To the TOP!

Stefan van der Vlag
"The Gratitude Dude"
PS - Don't forget.. This special offer will be on a dime sale. So there's a good shot that the price is MUCH higher when you decide to come back later. So be sure to act as fast as you can. Taking too much time to decide can be crucial. With CB Chief you can launch Clickbank Review blogs in less than 3 minutes. It will save you so much time, sweat, and frustration. So replace those annoying cons with the amazing benefits of saving time, and leveraging your time for bigger things!
PPS - CBChief is an AMAZING plugin that allows you to build clickbank niche blogs on complete auto-pilot.Within just 3 minutes you can have your first blog setup. CBChief continues to dripfeed 'reviews' with your affiliate links to the blog. You'll be amazed when you see the speed of this plugin – and actually feel the great potential CBChief has.
BTW – You are covered by my "30-day-money-back" guarantee: Either you totally love CBChief or you simply make use of our guarantee within 30 days and you pay nothing. Look – CBchief allows you so setup power blogs within just a few minutes. If you are planning to sell it on sites like Flippa, all you need to do is to make it look appealing. And I am positively sure you can do that, right?
Single License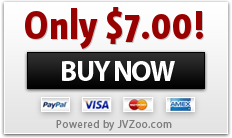 Multi License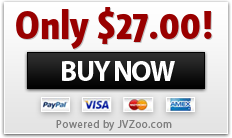 Dev. License